12 tags
19 tags
It's not easy.
People ask me about my story all of the time.  They wonder if I've always been a healthy eater, if I ever felt like an alien, if I just woke up one day and changed my life.  While I have had a few of those days, my path is not a short story, it's a novel about how I got here. A little over 10 years ago, I made the first step towards living a healthier lifestyle when I became a...
7 tags
What if...
What if you had everything you wanted?   No, really. Think about it.  Make a list. What do you want? I want: to be home, to be more organized, to have longer hair, to make more money, to have a classier wardrobe, the perfect rug for my living room, to know that those that I care about are safe and feel loved, to know how and when I am going to die, to be comfortable letting people in, to let...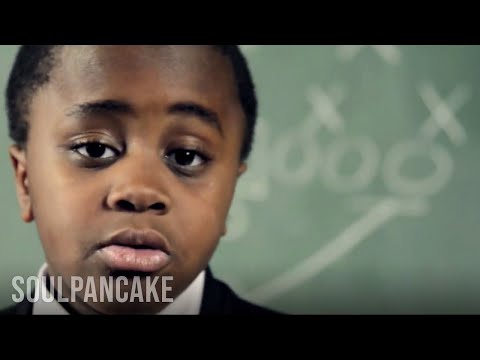 6 tags
Meat Free Monday
Monday is quickly becoming my favorite day of the week! Here are my meat-free picks for the week: Maitake Fettuccine in Cream Sauce Yamburgers Chilled Carrot Ginger Coconut Soup
8 tags
10 tags
Day 9.
Well, I intended to update every few days, but this week has been crazy!   On Monday, I was featured on Chicago's DailyCandy!  I am so excited that people want to learn more about juice cleanses and how they can be utilized as a platform for major lifestyle changes.  I've been flooded with emails, requests for information and people who want to meet with.  (PS. If you are one of the...
I am so in love with this cleanse right now.
9 tags
Day 1
Day 1 is underway and I couldn't be more excited about this cleanse.  While cleanses are standard for the spring time and the turn of the season, I think the post-holiday cleanse is just as important.  While many people make 'new years resolutions' to eat better or work out more (which is motivated by what they didn't do the year before, or to make up for how they just...
10 tags
Day 0
Alright cleansers, we start tomorrow! I hope you are all excited; I know we all really need this. If you have signed up for the 2013-day cleanse, check your inbox for your pre-cleanse checklist. If you are following along at home, be sure to drink PLENTY of water today - especially if you are celebrating tonight. If you want more tips, advice, love, recipes, direction or support through the...
3 tags
I'm back.
As most of you know, the past few months have held a number of significant changes for me.  I left my full-time job, traveled to Ireland, started a new job with a new company, bought a condo and have been helping my family out.  With my energy being focused on getting settled into these new commitments, I haven't been able to spend as much time on continuing to develop my health coaching...
7 tags
18 days.
Thanksgiving is creeping up and like all things during the holiday season, it will be here before we know it! Is anyone else out there hosting or attending a Compassionate, Plant-Based, or Vegan Thanksgiving?   I'm working to finalize my menu, but here's a few more recipes that are definitely Thanksgiving table worthy: Three Sisters Stew Kale and Mushroom Stuffing Apple-Walnut...
5 tags
Heat.
This is getting posted in both blogs because it qualifies for "Why I'm Excited To Buy My Condo" as well as "Things I'm Thankful For: A Compassionate Thanksgiving". Heat. Don't get me wrong, winter is my favorite season and I love cold weather.  I also prefer to be cold over hot.  But, when the nights fall below 40 degrees, it is imperative for my...
7 tags
You're Invited!
This Compassionate Thanksgiving blog series, is going to be more than just a post a day. As I have stated, I will be posting recipes and supporting Farm Sanctuary's Adopt a Turkey Project.  I also am offering menu planning — if you are going to be hosting your friends and family for any of the upcoming holidays and thus will be doing most of the cooking, I will gladly help you plan the...
8 tags
30 days to a Compassionate Thanksgiving
Somehow it is already the end of October and Thanksgiving is a month away.  I went back and forth on whether or not to publish this series, as it overlaps my professional and personal motives for the lifestyle that I chose to live.  I decided to go with it because I am confident and proud of my convictions.   I follow a plant-based lifestyle because of the overwhelming nutritional benefits....
6 tags
Update.
It's day 2 of my elimination diet and it is going swimmingly.  Between my food choices and the Bennie I had on Sunday, the swelling has completely subsided with the exception of some residual inner cheek swelling that is a result of biting my cheeks when they were actually swollen. Anyway, cutting out nuts, seeds, soy, avocados and gluten has done the trick.  What does this mean?  It means...
7 tags
Want to live heart attack free?
I specialize in plant-based lifestyles, because I know and believe in the profound impact that it can have.  Still, many people don't know and the information is not readily accessible.  Plant-based lifestyles are the best step of prevention for chronic illness, especially heart disease. I found this fantastic report that explores the necessity of heart attacks and the two very different...
9 tags
Meat Free Monday!
What's on your menu for #meatfreemonday?! Here's mine: For breakfast I had a breakfast bowl with brown rice, banana, raspberries, a little agave, cinnamon and maca powder For lunch: leftover portobella/eggplant lasagna with tofu ricotta For dinner: chipotle-glazed portobella fajitas with raspberry rhubarb salsa And, dessert: raspberry-chocolate oatmeal cookies Happy vegan eating!
5 tags
Elimination Diet.
Well, the time has come again. I talk about elimination diets all day long.  Most of us have food sensitivities, intolerances or allergies that will forever go undiagnosed.  They will manipulate our relationship with food, secretly.  And, because their symptoms are often times mild or bearable - we will learn to live with them, to expect them, to deal with them, to neglect what it is our bodies...
7 tags
Be a Healthy Vegan. →
Just because you are vegan/vegetarian doesn't mean that you are healthy.  If you want to be both, then come to my workshop tomorrow at 12pm and learn how to make sure you are getting everything you need.
8 tags
Juicing Workshop!! →
Come to Chiro One in Old Town to learn about the benefits of drinking fresh vegetable juice and juice cleanses from Holistic Health Coach, Marcy E. Cruice!  Get recipes, juice samples, enter a raffle to win a free juicer and receive a special promotion! This is a great opportunity to learn more about juicing and chiropractic care and how the two can truly change your life! Bring your friends and...
8 tags
Eating egg yolks is as bad as smoking. →
Studies show that eating egg yolks can cause almost as much build up in your arteries than smoking.  This article is in the same vein (no pun intended) of many articles that I find myself enjoying more for the responses that it creates, than the research itself.  I understand that there are some holes and weaknesses in the research, but the bottom line is: one egg yolk contains 80% of the amount...
3 tags
"No animal needs to die in order for me to live. And, that makes me feel good."
– Howard Lyman
4 tags
3 tags
7 tags
Day 26, or Day 5.
For weeks I picked on Faye for using the term "coming down" when we talked about introducing solids.  She didn't like the term "breaking" because it made it feel like a fast, I didn't like "coming down" because I felt like an addict.  After 5 days of introducing solid foods, I feel like it was far closer to an addiction than a fast.  More of an...
9 tags
Drink up! →
We aren't the only one's increasing our juice intake! Want to know more? Want to reap the benefits of a juice cleanse? Let me know! Email me at marcy@marcyecruice.com
4 tags
2 tags
Tooth check.
I forgot about the strange phenomenon that is little food particles stuck in between your teeth. Weird.
4 tags
Some interesting stats.
I go to the chiropractor at least 3 times a week.  Every few weeks I get exams that serve as progress checks. Obviously, they take all of my vitals.  Something interesting presented itself, and I thought it would be good to share some stats. The one question I get more than anything is, "How much weight did you lose?" My steady weight previous to the cleanse was 124lbs. After 1...
4 tags
Day 22: Intentions.
After 21 days of completely altering the way I live, nourish my body, eat, hydrate, exercise, think, sleep, react, snack, deal with temptations, justify my (in)sanity and exist in this world, I feel as if it is just as important (if not more) to set my intentions today, for moving forward. This may have been a 21-day cleanse but the journey has yet to cease. The past 3 weeks have been the...
3 tags
With 44 minutes left...
I don't think I'm ready yet.
3 tags
Faycetime: 3/3 →
faycetime: Good morning readers, Welcome to day 21. Read: The End. Pardon my language, but we fucking made it and I feel incredible. You should too Marcy. We didn't do this with any expectations, we did this just to know. And now we know. We know that to feel great, you do NOT need calories, you need…
7 tags
Day 21.
Well, we have made it to Day 21. We've been working on this for 3 weeks, and looking forward to it for about the same amount of time. Strangely, I'm torn about the end. It's like vacationing somewhere amazing for too long: by the time you have to leave, you're ready to get back into the swing of things, but who wants to leave paradise? Who wants to go back to work, back...
1 tag
22 minutes until it is officially Day 21, and all I can think about is how much better I am about hydrating now.
1 tag
This is a big deal.
faycetime: I grocery shopped today. I did not just buy produce. It was a good day. Tomorrow, preparation continues.  Tonight, I just enjoy the anticipation. The theme for August:  Doing it right!
2 tags
3 tags
The unexpected angle.
When you prepare to go 21 days without solid food, you consider a few different items; how hungry will I be?  Will I make it?  What am I going to have to deal with from other people?  Will people be supportive?  Interested?  Judgmental?  How am I going to feel?  What will I accomplish?  What I didn't consider, and what didn't really get to me until the last week was the importance and...
1 tag
Faycetime: It's after 12 on Sunday →
faycetime: I feel like I can count down by the hour already. But lets not get ridiculous. Today is day 18. Monday is day 19. Tuesday is day 20. I know you see the pattern, but I really need you to know. Wednesday is day 21. Marcy and I have bounced around the idea of ending the cleanse early. We've…
4 tags
Day 18.
People. We have 3 days left. I know we haven't been updating as regularly as we intended, but I guess that is part of this journey. There have been interesting, informative, eye-opening moments that we have been eager to tell you all about. And, for each one of those there have been confusing, heart-wrenching, deeply powerful moments that aren't as easy to verbalize. Yesterday,...
1 tag
Juice outing - Tomorrow!
Don't forget, Faye and I will be at Loop Juice in the French Market tomorrow at 12:30pm. We will be there to answer questions about juicing, or just to hang out with! Please let me know if you plan on joining! (The French Market is located at 131 N. Clinton St.) We hope to see you there!
4 tags
15/21
It is Day 15. Two full weeks complete.   It was earlier this week that I felt like I progressed to the next phase of cleansing my whole person.  Day 12 was the hardest.  I felt lethargic, drained and all my body wanted was fat.  I "cheated" and ate an avocado for lunch.  This partnered with my B12 kicked me into gear and the rest of the day and into the next day, I peaked.  I...
2 tags
Saturday. 12:30p. Loop Juice.
Everyone is welcome to join Faye and I for our final Saturday juice excursion! Come enjoy a delicious juice and feel free to pick our brains about the past 17 days! Let me know if you can make it.